Lifestyle Lift® Newport Beach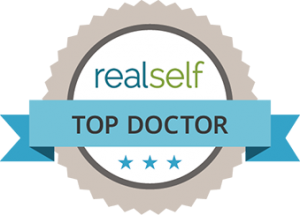 Dr. Raymond Lee was the first surgeon at LIFESTYLE LIFT®-ORANGE COUNTY when it opened in 2006. Over nine years, he perfected and performed nearly 4,000 facial rejuvenation procedures under local anesthesia.  At LIFESTYLE LIFT®, his patient satisfaction scores ranked him consistently #1 in the nation among the Lifestyle Lift® surgeons.  Dr. Lee performed the Lifestyle Lift® on patients not only from across the U.S. but across the world.  His patients have traveled from countries such as Guam, Thailand, and Iran to name a few. As the Lifestyle Lift® offices have closed due to financial constraints, he invites all past Lifestyle Lift® patients to his new practice, FACEOLOGYMD.  Here, Dr. Lee continues to perform all the LIFESTYLE LIFT® type procedures.
In addition, Dr. Lee was a Physician Mentor at LIFESTYLE LIFT® and trained plastic surgeons not only here in Orange County and Beverly Hills, but across the nation. He is well known for his special surgical and local anesthesia techniques and has presented them in national meetings. In addition, while at Lifestyle Lift®, he was an invited guest lecturer speaking on his local anesthesia facelift technique at U.C. Irvine Medical Center. Now at FACELOGLYMD, Dr. Lee wants you to "Experience Beauty in the most natural way." Dr. Lee's does not believe in the old traditional facelift. Over the course of his career he has mastered the art and science of facial rejuvenation with natural results, minimal sedation, and easy recovery. His signature "FACEology LIFT" is the embodiment of all these elements and is what he is widely sought out for.