Fat Grafting Newport Beach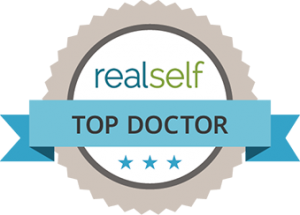 Facial fat grafting, also known as fat transfer, is a facial rejuvenation procedure that focuses on restoring the youthful appearance of the face by restoring lost facial volume to certain areas of the face. The procedure is safe, effective, and able to provide results that look as natural as possible. Dr. Lee, a double board-certified facial plastic surgeon, has performed hundreds of successful fat grafting procedures. Utilizing this technique, he is able to extract fat from another location on your body to fill in sunken cheeks or lines, correct skin depressions, minimize forehead wrinkles and enhance the lips.
Experience Beauty with Fat Grafting in Newport Beach and Orange County.
WHAT IS FACIAL FAT GRAFTING?
As we age, underlying collagen and elastin begin to break down as we age, which creates fine lines and deep facial wrinkles. Facial fat grafting is a minimally invasive procedure that can restore youthful contours to the face without the need for surgery. Fat is harvested from an area of the body with excess fat like the back, abdomen, or thighs and then purified so that it can be injected into an area of the face with noticeable volume loss.
FACIAL FAT GRAFTING CANDIDATES
Good candidates for facial fat grafting should have a good amount of donor fat somewhere around the body. Patients should also be in good overall health. During your consultation, Dr. Lee will evaluate your current health and ask about your reasons for wanting to undergo facial fat grafting. Facial fat grafting is a very individualized procedure, and the best candidates are men and women who wish to treat one or more of the following conditions:
Certain scar types
Sunken or hollow cheeks
Thin lips
Facial creases and folds
Laugh or parenthesis lines
THE COST OF FACIAL FAT GRAFTING
The cost of your facial fat grating in Newport Beach will be determined by the amount of fat that needs to be harvested to perform the procedure, the areas of the face being treated, and other factors. During your consultation, Dr. Lee can go over the details of your facial fat grafting procedure including the expected cost and the payment options available to you. Financing options are also available.
THE EXPERTISE OF DR. LEE
When it comes to facial fat grafting, it is important that you choose a skilled and properly trained surgeon to perform the procedure. Dr. Raymond Lee is an award-winning board-certified facial plastic and reconstructive surgeon with over 11 years of experience. He personalizes each procedure he performs in order to provide our patients with results that satisfy their aesthetic needs.
SCHEDULE A CONSULTATION
At Faceology MD, we are here to help our patients reach their aesthetic goals by giving them the outstanding care and beautiful results they are looking for. If you want to enhance your facial contours and rejuvenate the beauty of your face using fat grating, contact our office today to schedule a consultation for your fat grafting in Newport Beach.