Neck Liposuction Newport Beach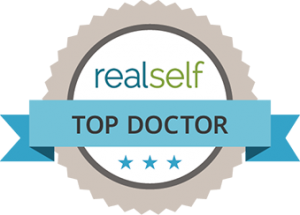 We use the latest neck sculpting techniques and technologies to give you the neck and jaw line you desire. In younger patients sometimes Neck Liposuction is all that is needed to remove fat and tighten skin. Double chins can be easily removed with a small incision under the chin and minimal time off. Oftentimes, neck liposuction is combined with a Neck Lift which involves tightening the platysma muscle and removing skin from hidden incisions behind the ear and hairline. This is a favored procedure for males or for anyone not ready for a full lower facelift.
Laser lipolysis is a new technology that allows for pinpoint accuracy when dissolving fat permanently and also tightening the skin. Laser lipolysis allows for less bleeding, bruising, and swelling and consequently a quicker recovery. This technique can be combined with traditional liposuction or may be a stand alone procedure depending on how much needs to be done.is less traumatic than traditional liposuction and at times it is all that is required. The ideal candidate for this procedure is commonly someone who has a standard body weight and localized pockets of fat, as is not a treatment for obesity.
Prior to the operation taking place, it is imperative that you meet with Dr. Lee about your ideal outcome and desired results from the surgery. This will give him not only the best idea of what procedures will best fit you, but what he can do to leave you looking just as you had envisioned.
*Individual results may vary
The recovery process for Neck Liposuction is about 7 days, and during this time it is important to avoid any intense physical activity in order to achieve the best results. Minor swelling, bruising and tenderness may occur following the surgery but are all always expected to recede quickly. Experience Beauty with Neck Liposuction in Newport Beach and Orange County.