Dermal Fillers

Conveniently located to serve Newport Beach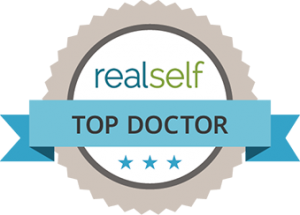 Dermal fillers in Newport Beach are popular injectable procedures that reducing signs of aging such as wrinkles and volume loss. There are many different types of dermal fillers, and each one is formulated differently from the others to provide unique benefits. Because of this, it's important to know the differences between these fillers.
At FaceologyMD, we offer a range of dermal fillers to specifically curate the best treatments for your aesthetic concerns.
Belotero Balance
Belotero Balance is a hyaluronic-acid (HA) filler designed to integrate evenly with your skin tissue. It is specifically formulated for use in the mid-face region to reduce the appearance of wrinkles like the nasolabial folds, which extend from the corners of the nose to the sides of the mouth. Belotero Balance's results can last six to twelve months.
Radiesse
Radiesse reduces the appearance of wrinkles and corrects volume loss in the face and even the backs of the hands. It is formulated with calcium hydroxylapatite (CaHA) microspheres. Not only does Radiesse create immediate structure and volume in the skin, it also stimulates collagen production for lasting results. The effects of Radiesse injections can last for 12 to 18 months.
Restylane
Restylane is a hyaluronic-acid filler that is used to add volume to depressed regions and to smooth out moderate and harsh wrinkles. Restylane is available in several different formulations, each designed to target specific areas of the face. For example, Restylane Lyft is used to add volume to the cheeks, while Restylane Refyne is used to correct marionette lines and parentheses lines.
Juvederm
Juvederm hyaluronic-acid dermal fillers are formulated to target specific areas of the face. Juvederm Volbella is used to plump thinning lips, while Juvederm Voluma is best for lifting sunken cheeks. The longevity of the effects of Juvederm treatments depends on the formulation used. On average, it can last up to a year before needing another follow-up treatment.
Ideal Candidates for Dermal Fillers
You are a good candidate for dermal fillers if you have moderate to severe facial wrinkles, superficial scars, or hollow facial areas like the temples and cheeks. If you have a history of severe allergic reactions or a known allergy to any of the ingredients, you may need to avoid fillers. Pregnant and breastfeeding women may not be ideal for dermal filler treatments.
Your Consultation
Your filler consultation begins with a discussion of your goals and desired outcome. A physical examination of your target areas will be performed. Your medical history will be reviewed to evaluate your current medications, health status, and any underlying conditions. We will help you choose a filler, and we will then create a treatment plan.
How Much Do Dermal Fillers Cost?
There are many different factors that impact the cost of dermal fillers. The overall price may be affected by the number of treated areas, the type of filler chosen, and the number of syringes used.
Set Up Your Consultation
Reverse the effects of aging and achieve a more youthful appearance with dermal fillers in Newport Beach. Contact FaceologyMD today to schedule your consultation.