Cheek/Chin augmentation Newport Beach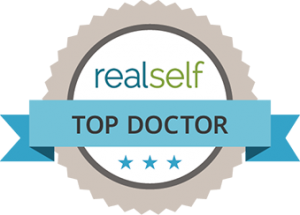 Cheek and chin augmentation are designed to rejuvenate or reconstruct the contours of your face. You may have been born with a receded chin requiring augmentation for a more balanced facial profile. Loss of volume in the cheeks may occur as you age and cheek augmentation will restore the youthful volume. There are a wide range of sizes and styles, dependent upon the patient's desired outcome and natural features. If you have a weak or receding chin or wish to improve the fullness of your cheeks, augmentation provides natural looking results by creating balance to the face. Also called facial implants, they can be used to define and change your chin or jaw, create sculpted cheekbones or correct facial asymmetry or deformities resulting from injury or congenital conditions.
Chin Augmentation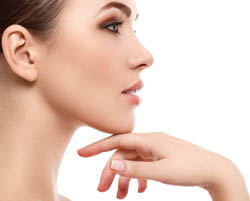 A receded chin can easily be improved with a chin implant. This procedure can be performed alone or combined with facelift, necklift, or liposuction. A chin implant will also improve the pre-jowl sulcus.
A small incision is made under the chin and an appropriately sized medical grade implant is inserted. There is some moderate swelling and recover is about 7-9 days Both patients and surgeons are highly satisfied with this procedure. The chin implant allows for facial harmony. Experience Beauty with Chin Augmentation in Newport Beach and Orange County.
Cheek Augmentation
High cheekbones are a sign of beauty. As we age we lose the volume in the cheeks and the mid face becomes deflated. Also, patients may have suffered trauma or congenital defects requiring cheek augmentation.
Cheek implants can easily restore the loss of volume and give more definition and beauty to the face. A small incision is made inside the mouth hidden in the upper gumline. An appropriately sized medical grade implant is inserted and the incision is closed with dissolvable sutures. There is no external visible scar. This procedure produces natural and highly satisfied results. Experience Beauty with Cheek Augmentation in Newport Beach and Orange County.