Plastic Surgery Reviews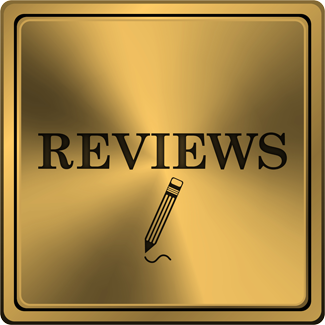 Real patient testimonials are extremely helpful for potential patients trying to select the best board certified facial plastic surgeon here in Orange County. Dr. Raymond Lee has a unique bond with his patients and takes pride in his work and their satisfaction. Below you will find patients telling their true stories as to why they decided to have facial plastic surgery and why patients ultimately choose Dr. Lee.
Check out Dr. Lee's additional patient reviews on his Google+ page, Vitals.com, and Healthgrades.com profile pages.
-
Written on August 1, 2019
I am highly pleased with my results and the overall experience at the Faceology clinic. I recently had a lower facelift as well as Co2 laser treatment at Faceology in Newport Beach. Dr. Lee did a fantastic job and I could not be more satisfied. I was back at the gym in 10 days and off on a cruise (looking amazing!) in 3 weeks. I had absolutely no issues and the pain was minimal.
The office environment is so professional and everyone working there are so friendly and helpful. I highly recommend considering using Dr. Lee for a facelift and other face related surgical procedures.
I previously had botox and filler treatments there as well and the placement of the product was perfect to get the results I was looking for. The pricing was very fair considering that this work was being done in a professional Doctor's office setting.
-
Written on August 1, 2019
Everybody at Faceology was incredibly kind, helpful, and understanding from start to finish whether it be over the phone or in person. Ashley over the phone and Tina in person spent a great deal of time answering all of my questions and making sure I was comfortable with everything before my Juvederm injections which was immensely appreciated as I have never had any type of injection before.
Highly recommend this establishment for Juvederm injections. Tina not only wants to make you look beautiful and feel comfortable but she also understands the importance of achieving her patient's goals :
-
Written on August 1, 2019
I highly recommend Dr.Lee. His work is a work of art. He's humble, kind and very honest. He took his time during my consultation and exceeded my expectations. I am amazed of what he can do.
I also love how nice all the ladies are.
I am so blessed to have found him.
-
Written on August 1, 2019
I recently had a lower facelift and my eyelids done. Dr Lee and his staff were wonderful through every part of this procedure. I was almost in tears recently when they took my after pictures. I didn't remember how bad I looked before. I was so stunned I didn't have words for how happy I was! I constantly get compliments on how young I look, but you can't tell I had anything done. Thank you so much Dr Lee and your wonderful staff, I couldn't be happier!
-
Written on August 1, 2019
Dr Lee is a rock star of facelifts. I had my lower face "lifted" and he miraculously made my jowls, double chin and crepey neck disappear. I never thought it would turn out so well. My friends and family were amazed at how much younger and thinner I looked.
Dr Lee is friendly and easy to talk to and the staff is wonderful. I wouldn't hesitate to recommend Dr Lee to everyone.
-
Written on August 1, 2019
I had previously came to a different doctor about my keloid scarring on my chest and had little to no results. I was pretty embarrassed by the scar and thought that I could do nothing else to the scar. One day I looked up Dr. Lee online and saw he specialized in keloids. When I went to my first appointment I could tell that he was very knowledgeable and after the first visit I could instantly see results! He was very thorough and made sure that He addressed everything dermatology related. He also has a very nice aesthetician who was also very helpful. She gave me some products that really improved my skin! I definitely recommend faceology if you want the best results.
-
Written on August 1, 2019
Dr Raymond Lee is the best! Only person I trust with Botox. He takes his time listening to concerns, then thoughtfully maps everything out. Results are perfect every time. Seriously the best there is!
-
Written on July 30, 2015
My nurse, Danielle, was wonderful after my surgery. She was attentive and knowledgable. My post operative experience was so much better than expected with her knowledge and comforting care. I highly recommend her for after care.
-
Written on May 21, 2015
I am very happy I chose Dr. Raymond Lee. The staff made sure I was comfortable with the whole process from start to finish. I am very happy with the results and would recommend Dr. Lee to anyone !!! Dr. Lee was incredible..I picked him because of his smile (and of course I read his bio) I made the right decision. The full experience was wonderful !!! I had several phone calls to make sure I was doing well and to answer any questions I might have had. I liked the fact that I could call at any time and there would be someone there for me. I am very happy with my results Dr. Lee took care of the areas that concerned me and I do look years younger !!!! I am one happy person..Thank you Dr. Lee and all the staff that help me through my journey….
-
Written on May 16, 2015
It is amazing. Take a couple of la-la pills and in an hour or two your done. Healing was great and my scars are not noticeable. Dr. Lee was great and is a real artist when it comes to stitches. My wife and I are extremely please with the results. The staff was great. Very friendly and welcoming. Face procedures is all he does which means perfection. I recommend Dr. Lee to many others!
-
Written on May 14, 2015
I had a wonderful experience. After my Lift I feel and look ten years younger. Dr. Lee and his staff did a great job! All my friends have complimented me. I absolutely recommend him.
-
Written on January 1, 2014
Absolutely amazing simplifies my entire satisfaction with my experience with Dr. Lee. I knew going in that I wanted to have my face and neck lifted. I was 63, but felt 40 and with my sagging jowls and chin I felt I looked 75. My husband and i discussed this and he was very supportive of my decision. My first experience when greeted at the Orange County office was a very positive one. The nurse that talk, in detail, about the program was very pleasant, profession, and answered all of my questions. Dr. Lee made me feel very at ease by explaining what he was doing during the entire procedure. After the procedure was complete my husband drove me home. I slept, went back the next day to have the head wrappings removed. I looked in the mirror and my first reaction was to cry. I felt so happy with what the mirror was showing me. I couldn't thank the staff enough and when Dr. Lee came in I hugged him and thanked him. For the next week, I felt very little pain, didn't really need the pain pills, Tylenol was able to give me the relief I needed. I returned after a week to have my stitches removed. I am amazed with the improvement already. Very little bruising and swollen remained. My grandchildren came over after 7 days and my 8 year old grandson said "grammy you look much younger, like a different person." Kids are honest, that's what I saw also. Words will really never explain the joy i now feel, this has changed my life forever. I am more than happy, I'm ecstatic!
-
Written on December 18, 2013
My facelift procedure was in Orange County, CA and I have to say my result was definitely as advertised. My husband says I look years younger and it has rejuvenated my whole outlook on life. I got the surgery because my face did not reflect how I felt. People were constantly telling me I looked tired and were asking if I was ok. My mother died at 93 and I didn't want people to ask me if I was tired for the next 30 years. Dr. Raymond Lee is a Rock Star and the staff couldn't have been more professional or helpful. I highly recommend this to anyone considering the procedure.
-
Written on May 31, 2013
I didn't like my neck, my jawline or my chin. My neck was saggy and had 2 bands sticking out. My chin was disappearing and I was starting to get jowls. When I put my head down, I got a double chin. I saw Dr. Raymond Lee. I asked about his experience, and what he would recommend for me. He told me that he had done over 3,000 facial procedures. I wanted a chin implant, but he said that I DIDN'T need it! And he was right. After getting a beautiful sharp jawline again, my chin is pointed the way it used to be. I look younger now, but more importantly, I look good for my age. (I'm 62). I was not trying to look younger, I just wanted to look better. Nobody knows I had surgery, unless I tell them. But here are some comments I have gotten: "You look like you're having a good day". "I just feel better when I see you". And of course: "Did you lose weight?, You look really good". And from my mother: "You're gorgeous! You look like a movie star". I am so happy with the results. During the surgery, I was sedated with Valium, and the whole thing seems like a dream. I know everyone is different but I had a lot of pain on and off for a few weeks, but it was tolerable with over-the-counter pain relievers taken regularly every day. I only took 3 pain killers during the first week. After 2 weeks, I barely took an Advil. Dr. Lee was very gentle and reassuring. The whole staff was a PLEASURE to deal with. I am so grateful for the precision work done by Dr. Lee. He is an artist and a professional in every way. Thank you. I would recommend Dr. Lee to everyone who wants to change their aging appearance.
-
Written on May 3, 2013
I had been considering a face lift for some time because of my jowls and the sagging skin on my neck. My husband and I had been discussing this and collecting information, ads from different articles, etc., but the final decision was made after I talked (in person) to a friend of a friend who had the procedure 5 years ago and was so pleased (she was 62 when she had her surgery). She still looked great and was very pleased! That did it! I called and made an appointment for me and my husband for a consultation and a follow-up appointment with Dr. Lee. With my husband's encouragement and support, I scheduled my surgery for two weeks later. The office staff made sure I was very comfortable with the entire procedure. I especially appreciated the fact that I was put in a twilight sleep and not out completely since I have terrible reactions to anesthetic procedures. I was in and out of their facility within four hours. No surgery is pleasant, but I have to say that this was the best experience I have had, and unfortunately, I have had several surgeries. There was minimal discomfort with maximum results! My friends are amazed with the results. Everyone has commented that I look younger, refreshed and don't have that 'taunt pulled look'. Some have even commented that I appear more comfortable and confident with myself. Thanks to Dr. Raymond Lee and his staff for their wonderful work and pleasant surroundings during what I expected to be an uncomfortable experience. My recovery was quick with only two days of actual down time. Within one week I was entertaining my neighbors to show-off my new look. Even though there was some swelling with light bruising, I was so excited that I wanted to share with everyone what results could be obtained with little discomfort. My husband and I want to thank Dr. Lee and his gifted and professional staff for their expertise and concern during this procedure. It is exciting for me to be able to share with others what I experienced. I couldn't be happier.
-
Written on April 9, 2013
My sister and I had talked for years about having a facelift done when I turned 60. We laughed about how we were aging and how we felt so much younger than we looked. Tragically, my sister died of ovarian cancer before we could share this experience. But, I know that she is pleased that I went ahead and was with me all the way. A close friend and I went for or consultation together. The consultant was informative and encouraging. At the end of our consultation we both decided to have the procedure! We were so excited, like kids waiting for Christmas morning! My appointment with my plastic surgeon, Dr. Lee, went wonderfully. He and the surgical tech staff put me at ease. They were easy to talk to and anxious to answer all of my questions. I was provided with great detail on what to expect leading up to the procedure, during the procedure and after the procedure. Everyone was so positive and happy to be of help. I really liked Dr. Lee. He was honest and through. I felt very confident about him and the work that he was doing. I was so comfortable. I now had all the information I needed and I was more than ready to have the procedure done. I left with a "to do" list to prepare for the big day. Once home I came up with more questions. No problem. The surgical staff were always available to assist me by phone. The day of the procedure I was excited and a little nervous. But, once in the surgical suite, I was relaxed and ready. No pain during the procedure. I remember some of the music that was playing and I remember saying, "I love that song". I was there but, not aware of what was being done! Everything went perfectly and to plan. The next few days were a bit uncomfortable but, not bad. I followed all instructions given to me. The staff checked in, calling me to see how I was doing. I had sutures removed at 1 week. Wow! Wow! I looked great! More healing to do but, I looked so much younger. Couldn't keep me from smiling. I continued healing at home, following all instructions given to me by Dr. Lee and the surgical techs. At week 2, I returned to work. I wore my hair down. I usually wear it pulled back. Everyone was saying, your hair looks so good down. You should wear it down more often. Or, did you get new highlights in your hair? So funny, they knew I looked great but didn't know why!! Perfect! The change is subtle, natural and beautiful! I had my follow up wit Dr. Lee at 40 days. He was as pleased as I am with the results. He is just great! Overall my experience was amazing! I would say "Do It!" to anyone. I feel so good about myself and I am taking better care now too. Wear sunscreen always! I want to thanks the staff at Dr. Lee's Orange County office, you are wonderful and amazing people. You truly care about your clients and it shows. Keeping working those miracles!!
-
Written on February 20, 2013
I was one who said I would NEVER have a face lift. But when I saw pictures of my profile on vacation in May of 2012 I said I need to do something about my Turkey neck jowls and drooping eye lids. I talked to 2 ladies who had the procedures with Dr. Raymond Lee and both were very pleased. I went for my free consultation and they explained all about the procedures and costs and then introduced us to Dr. Lee. My husband and I were both impressed with Dr. Lee knowledge and experience. He assured me I would be very happy with the results. All of my closest girlfriends were very apprehensive. But when they saw my results they were shocked at how good I looked. All agreed I looked rested and so natural, and years younger. My friends at church, who didn't know I had the procedure, couldn't figure out why I looked different. A couple said I like your new hairdo. I merely thanked them. My husband was telling me daily how good I looked. Of course he is the most important person in my life and so that really made me feel good. I would highly recommend Dr. Raymond Lee to anyone contemplating this relatively non-invasive procedure with very little down time. Plus, the fact that you are not put under for the surgery is a big PLUS. I am 73 yrs old and I feel like I'm 60. I finally did something just for me. Great staff and magnificent results!
-
Written on January 31, 2013
After significant weight loss I really needed to do something about my neck and jowls. I had been referred by someone that had the procedure with Dr. Lee and really recommended him. The process was easy and the staff was wonderful talking to me about my options. This was a easy decision for me. The procedure didn't take long and I was on my way to recovery. I really had discomfort the first week only then it pretty easy going from there. The results have been great, I look and feel years younger. In fact I went in for my annual physicial and my Primary Care doctor couldn't get over how good (and natural)I looked and wanted to know all about it. The Staff and Dr. Lee were great through the entire procedure, precare and aftercare. I have so many friend that are now interested checking this out for themselves.
-
Written on January 14, 2013
I have had a dream for a long time and it was to have my face match my youthful spirit. I am a kid at heart and have generally looked younger then my age until I lost my job after 24 years & my Dad to Cancer when I was around 51 I am now 57 years old. Due to the stress and grief it accelerated my aging process. I was divorced and was blessed enough to remarry my soul mate Tom who is 12 years younger then me. So here is this young handsome guy and this older women who wanted to look as young as she felt so I turned to Dr. Lee's Orange County Center. I went for a consultation with my daughter and met a wonderful consultant. She answered all our questions and explained everything to us. I was so excited I had my procedure done on 12/18/2012. She has been so supportive, compassionate and kind before my procedure and currently during my healing process. She has called me and emailed me to check on how I am doing. I love her she is great! During my procedure I had a wonderful and experienced Dr. Raymond Lee. And during and after the procedure the staff was so caring. They have all calmed my nerves and made me feel important cared about and not to mention look years younger. I would highly recommend Dr. Lee and Staff if you are thinking about looking and feeling years younger. I told myself I have worked hard all my life since I was 18 years old I deserve this so I did it for myself and I recommend it to all of you. God bless Dr. Lee and all the staff at the Orange County Center! You are all talented, experienced and sensitive human beings! I wish you all a Happy & Healthy New Year!
-
Written on December 20, 2012
Dr. Raymond Lee is phenomenal. He and his staff are very gentle and honestly concerned that your expectations are met. He is charming too! Yes, you will be in pain the next day or so…and yes, you will feel better. Like any surgery it causes discomfort and you will probably be shocked the next day. You will be amazed at how fast you will heal and the pain does go away. I was back at work in a week and no one noticed a lot of difference, which is exactly what I wanted. I noticed and have enjoyed wearing necklaces again. Two years later I am still very glad I had the procedure. You too will enjoy feeling great and people will no longer ask you if your tired when you are not. Enjoy Dr. Lee and his magic touch. He will change your life.
-
Written on December 20, 2012
After hearing from my dental hygienist about two patients who had procedure with Dr. Lee and how wonderful they looked, and a subsequent meeting with a friend of her who also had the a Lift, I knew this was for me. Both the patients and friend had the same doctor, DR. RAYMOND LEE so I knew the results would most likely be the same for me. The friend looked so natural, no one would be able to tell that she had anything done. From that moment on I was sold. I could not make my appointment fast enough. Seven days after the meeting with the friend I phoned Dr. Lee's office for a consultation. My procedure was done in early May, 2012. It involved upper and lower eyelids, jowls, neck and some laser around the mouth area. I was really surprised that I had no pain during or after the procedure. I did not need to take any of the pain pills I had gotten ahead of time. I am thrilled with the results because it looks so good. It is wonderful to look so much better, yet like yourself. I recommend the Lift to anyone no matter how minimal or extensive your lift needs to be. The key for success is DR. RAYMOND LEE.
-
Written on November 11, 2012
I would like to express my complete satisfaction on the procedure that was done on my face. The whole experience was a positive one and I must comment on the professionalism of the staff. Most of all I'm thankful to Dr. Lee. I would recommend him to my friends and relatives.
-
Written on October 2, 2012
I couldn't be more happy. I look amazing. My neck and face look awesome and no one can believe me when I tell them I am 53. My lie, I look great!
-
Written on September 13, 2012
Dear Dr. Lee, I wanted to take a minute to thank you and your staff for being so accommodating and compassionate with my recent Lift procedure. Although I was highly recommended to you through a great friend, I was not aware of the entire experience and process, nor did I know what to expect completely. Your team could not have been more understanding and gentle throughout the consultations, procedure and especially the aftercare. I was always their and your first priority on each and every visit. Needless to say, my results are amazing and are as natural as can be possible. I am thrilled with the results and I am so happy that I took the time for myself to have this done. My incentive was my daughter's upcoming wedding, but that was only the push that I needed, as I've been contemplating doing this for the past few years. The most fun for me now, is that I don't shy away from looking at myself in the mirror, but I like to get a quick glance, because I'm so pleased with the results. I just smile! Yes, even without makeup I see a huge difference, which really is the proof in the results, and it was certainly worth it, without a doubt! Thank you all for such a great experience and for achieving such fantastic results, which I'll enjoy for many years to come! By the way, my husband also loves my new and younger look! The best thing I ever did for myself!
-
Written on September 13, 2012
A few years back I wanted a Lift. I knew it was something I wanted but with kids, home and financial obligations I knew it was not the right time for me. A few years have gone by and changes in my life made me start to think about it again. I had lost a substantial amount of weight and just really did not feel good about what I saw in the mirror every morning. I want to tell you it was the best thing I have ever done just for me. From the first phone call to set up the consultation it has been great. My consultant was so patient. I kept thinking "They are going to cut my face and I am going to have to be awake when they do!" I had a lot of questions and they answered all of them. When surgery day came, I was scared, but I can tell you it was not anywhere near as bad as I had imagined. The staff was so nice to me, (I think they could see that I was a big baby) and so patient. Recovery was not bad, some discomfort, but they gave me medication to help with that and it was only a couple days, then I was back. Getting the stitches out was a scarey idea for me too (again the big baby thing) but the nurse was again so patient and gentle. It was a breeze. If you are thinking about having this done, all I can say is that for me, it was the best thing I have ever done for myself. My husband and I are both really happy with the results and feel it was money well spent. I have not felt this good about myself in years. Thank you Dr. Raymond Lee!!
-
Written on September 6, 2012
Hace varios anos yo empece a notar cambios en el aspecto de mi cara. Mi piel era flasida tenia lineas muy pronunciadas alrededor de mi boca, las mejillas caidas en el contorno de mi mandivula, parecia 10 anos mayor de mi edad, y lo peor es que mi condicion empeoraba con el paso del tiempo. Yo sabia que tenia que hacer algo porque no me gustaba cuando me miraba al espejo. Despues de hacer investigacion, encontre a Lift. Ellos se anunciaban por todos los medios de comunicacion entonces hize una cita con Maru y desde ese dia me di cuenta que ese era el lugar que me convenia. Ella me explico todo lo relacionado con el procedimiento y la recuperacion y me hizo sentir la confianza y la seguridad de que estaria en buenas manos. Cuando conoci a Dr. Lee, el me explico y aclaro todas las dudas acerca del resultado y la recuperacion, tambien me sugirio smartlipo, y no dude ni un instante para incluir smartlipo a mi procedimiento. Despues del procedimiento mi recuperacion fue muy rapida y satisfactoria, como el Dr. Lee me habia explicado. Empece a ver resultados desde el segundo dia. Cada dia mi cara lucia mejor, honestamente no esperaba este resultado tan pronto y tan dramatico; al octavo dia me maquille y fui a una reunion de amigos todo mumndo me miraba y me decian que lucia mas bonita y joven, eso me hizo sentir mas segura de mi misma. Mi esposo me dice lo mismo y mi hijo de 21 anos dice que paresco su hermana mayor, eso me da mucha satisfaccion. Si yo tuviera que hacerme el mismo pocedimiento otra vez definitivamente lo haria con Lift y escojeria a Dr. Lee nuevamente por que el excedio mis expectativas, mi recuperacion fue rapida y los resultados fantasticos. Realmente esto a sido lo mejor que he hecho por mi misma.
-
Written on September 6, 2012
I was a little nervous at first because your face is the first thing people see. I had seen before and after pictures of celebrities that had face surgery and looked deformed. All the commercials of the lifestyle lift clients looked so natural and younger. My recovery time for my eyes was about 9 days. Dr Raymond Lee is an absolutely stellar surgeon with the kindest manner and is so honest. I trust him completely. He was honest about losing the rest of the weight I need to lose before he does my neck and lower face. The staff are warm, caring and make you feel so good about yourself. They are so helpful and never make you feel your questions are a waste of time. I look forward to reaching my weight goal so I can continue with my surgery. Thank you for all the confidence and the difference in my appearance.
-
Written on September 4, 2012
IT COULD NOT HAVE BEEN EASIER FROM THE START WITH THE INITIAL CONSULTATION APPOINTMENT TO THE FINANCING ARRANGEMENTS TO THE ACTUAL PROCEDURE. MY PROCEDURE WAS WITH DR. LEE (WHO HAS DONE OVER 3000 OF THESE PROCEDURES) JUST 10 DAYS OUT AND IT WAS DONE. PROBABLY MOST EVERYONE'S REAL CONCERN IS THE PAIN AND DISCOMFORT SO OFTEN ASSOCIATED WITH COSMETIC SURGERY OF ANY KIND…AND IN TRUTH THERE WAS NO PAIN FOR THE ENTIRE PROCEDURE, ALL 4 1/2 HRS., UNDER LOCAL ANESTHESIA. THERE WAS JUST A SLIGHT DISCOMFORT WITH THE WHOLE FACE LASER AT THE END, BUT JUST A VERY LITTLE. THE HEALING WENT ACCORDING TO SCHEDULE WITH VERY LITTLE BRUISING AND ONLY SLIGHT TENDERNESS AT THE EARS (THOSE LITTLE EARS HAVE FEELERS). I WAS SURPRISED TO HEAR THAT ACTIVITY, INCLUDING THE GYM AND SWIMMING, COULD RESUME IN JUST TWO WEEKS, SLOWLY AT FIRST ON TO FULL ACTIVITY IN 30 DAYS. SO OTHER THAN HAVING TO SLEEP SITTING UP THERE IS JUST NOTHING NEGATIVE TO REPORT. LOOKING YOUNGER MAKES YOU YOUNGER AND THE WHOLE TEAM WITH DR. LEE IS THERE TO MAKE THAT HAPPEN!
-
Written on June 27, 2012
I can't tell you when it happened, as it occurred so gradually, but somehow I had become invisible at age 64. I was never a real beauty, but I was considered good looking and very personable. I am exceptional at my job and well-respected, but as I started fading into the background (because of my attitude or my age?), I became more introverted and non-assertive. I felt relatively young and content inside, but when I looked in the mirror, there was a tired and aged woman looking back at me. I then heard of Dr. Lee and his Lift. I liked the idea of the subtleness of the change, an expense I could afford, and the recovery time. I am so happy that I chose him. The staff is amazing – very professional, supportive and quite kind. Dr. Lee is a miracle worker. He is a true artist and a wonderful physician. I already feel my looks and life are changing. Is it because I feel so much more confident now, that I am chatty and friendly again? Or is it really that I look so much younger when I look in that mirror and act it too? My looks and the way I feel about myself has been elevated! So very happy!
-
Written on June 19, 2012
Over the last fifteen years, I watched my neck waddle and facial sagginess increase and wanted desperately to improve the appearance of my face and neck. Use of over the counter creams and lotions made no improvement. Finally, I confided in a friend that I would love to find out more about the process. A few months later, I received an email from her friend who had recently had a Lift with Dr. Raymond Lee. She shared her experience, how happy she was with Dr. Lee, and encouraged me not to wait any longer. Previously, I'd never done anything like this for myself, but decided that it was the right time, made the necessary contacts, and set a date for a consultation. From my first visit, I was impressed with every staff member with whom I had contact. Each staff member has been very professional, thoughtful, and caring. The process is well planned and carried out. Written pre/post surgery directions are explicit and extremely helpful. A great resource/reference useful throughout the process. I felt prepared for the Lift and Fractional Laser Skin Treatment procedures I had selected. I had a clear understanding of what to expect with the procedures and after care. I'm extremely happy/satisfied with the results! My decision to contact Dr. Lee was definitely a change for the better!
-
Written on June 6, 2012
In the the past 5 years I have considered having a Lift many times, but it wasn't until after I took care of my mother-in-law and had to deal with the passing of my best friend (my mom) that I realized with the encouragement of my husband and daughter that it was time to do something that would make me feel young and happy again. I had the Lift and lower eye lids done with amazing results and very little discomfort. Didn't do the brows but will be returning soon for that which will complete what I was hoping to achieve without drastically changing my appearance. I wanted to look 5 years younger but my family and friends all believe the results are more like 10 years. The before and after pictures are incredible. Dr Lee is an extremely professional man who has hands that work wonders. Listens carefully to what you want to achieve. The staff is wonderful also very nice and caring. I highly recommended Dr Lee to anyone in Southern California, you will not be disappointed.
-
Written on May 21, 2012
Just had my 5 week checkup and I must say we (my husband & I) are very happy with the results. It has been wonderful from the 1st meeting with my consultant until today. Can't say enough about the great staff and Dr.Raymond Lee. Everyone made me feel comfortable and welcome. Just wish I had taken the step to do this earlier. Thank you Dr. Lee!
-
Written on April 27, 2012
I was recommended to Dr. Raymond Lee. I met with Dr. Lee and his consultant. They answered every question and concern. Dr. lee showed me what he was going to do and what i would look like. so on april 18 i had my eyes lifted my face lift my neck lift and laser around my mouth.i was very comfortable during the surgery. came back the next day to see Dr. lee and assistant. They removed the compression bandage cleaned my stitches and in detail explained to me how to care for my stitches. Dr. Lee examined me and let me go home. I came back one week later truly amazed at how i looked after only a week. i was uncomfortable the first 2 nights but as the week went on i felt and slept better the swelling went down as they said it would. Everyone that saw me said how good i looked. My stitches were removed and i am truly happy with what Dr. Lee did for me. The staff is truly wonderful and treated me as a person. Dr.lee came very highly recommended and he lived up to his recommendation. I would recommend Dr. lee and his staff to everyone in fact i have told my neighbors and friends about the excellent care i received. Dr. Lee is great and so is his staff and will never go anywhere to have a procedure , done but to Dr. Lee. You are amazing i did not want to look 20 again only as good on the outside as i did 10 years ago and i do!
RealSelf Patient Reviews of Raymond E. Lee, MD
*Individual results may vary
The following video testimonials reveal how looking better can make you feel better. Please watch and hear these patient's journey. See how much more rejuvenated and reinvigorated these patients look and feel!
*Individual results may vary
*Individual results may vary