Juvederm

CONVENIENTLY LOCATED TO SERVE NEWPORT BEACH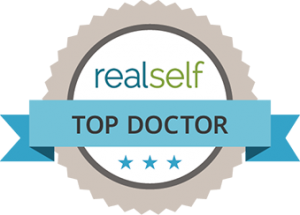 JUVÉDERM® XC is used to instantly smooth moderate to severe wrinkles around the nose and mouth for up to one year, depending upon the severity of the wrinkles. Optimal treatment areas include:
Parentheses (Smile) Lines
Corner Lines
Marionette Lines
Vertical Lip Lines
As you age, your cheeks can lose volume and skin may begin to sag. JUVÉDERM VOLUMA® XC can instantly add volume to your cheek area to correct age-related volume loss. It can also provide you contour and a subtle lift for up to two years. Experience Beauty with Juvederm in Newport Beach and Orange County.
Is JUVÉDERM® XC or VOLUMA® XC Right for Me?
JUVÉDERM® XC therapy is beneficial for adults with moderate to severe facial lines and wrinkles. These include parentheses lines, marionette lines, and the nasolabial folds.
JUVÉDERM VOLUMA® XC is an ideal dermal filler option for patients who want to restore volume to gaunt or hollow cheeks.
The best candidates for JUVÉDERM® XC and VOLUMA® XC injections are healthy men and women who want to lessen the noticeable signs of aging in their faces. Those who are dedicated to preserving good skin health and have reasonable cosmetic objectives are ideal candidates.
What to Expect During the Consultation
Prior to undergoing a JUVÉDERM® XC or VOLUMA® XC treatment, you will come in for a consultation to discuss your cosmetic objectives and expectations. We will examine your targeted areas and evaluate your medical history. You will need to discuss any allergies you may have at this time.
We will advise you to avoid taking particular medications before the treatment session, because these medications can increase the possibility of bleeding and bruising at the treatment site.
Additionally, as they can result in increased bruising, smoking and alcoholic beverages should be avoided before receiving JUVÉDERM® XC and VOLUMA® XC injections.
What to Expect During the Procedure
JUVÉDERM® XC or JUVÉDERM VOLUMA® XC will be injected beneath the skin of the affected area using a tiny needle. The local anesthetic lidocaine is already present in JUVÉDERM® fillers, so there is no need to numb the injection site first.
The length of the treatment session could range from 15 to 60 minutes, depending on the size of the treatment region and the number of sessions needed.
JUVÉDERM® XC and VOLUMA® XC Aftercare
Usually, patients can get back to their regular routines right after receiving JUVÉDERM® XC or VOLUMA® XC injections. They will not need to deal with any sort of recovery time. Refrain from strenuous activities for the first 24 to 48 hours to lessen post-treatment swelling and bruising.
Mild redness and numbness are to be anticipated after treatment. However, they can be relieved in a few hours or days by using ice.
JUVÉDERM® XC Treatment Results
The results of JUVÉDERM® XC and VOLUMA® XC therapy are visible right away. JUVÉDERM® XC can last for up to a year, while JUVÉDERM VOLUMA® XC can last for up to two years. The effectiveness and duration of the treatment can be aided by maintaining a regular skincare regimen and leading a healthy lifestyle.
Find Out More
If you're bothered by the telltale signs of facial aging, it's time to find out more about JUVÉDERM® XC in Newport Beach. Contact us right away to schedule a consultation. We'll work with you to get rid of wrinkles and achieve younger-looking skin.