Radiesse

Conveniently located to serve Newport Beach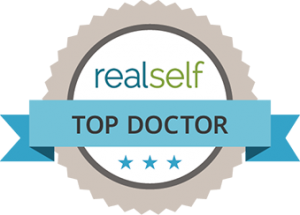 RADIESSE® is a dermal filler that temporarily adds volume to help smooth moderate to severe facial wrinkles and folds, such as the parenthesis creases that extend from the corner of your nose to the corner of your mouth.
As our skin ages, we lose the natural support structures that keep skin supple and youthful. With each passing decade, collagen and elastin diminish within the skin, resulting in wrinkles and creases.
RADIESSE® is injected through a small needle and placed under the skin. Immediately, this filler works to add volume under the skin and over time, the benefits continue by naturally stimulating your body's own natural collagen. Results can last a year or more in a large number of patients, making the treatment immediate and long lasting. Experience Beauty with Radiesse in Newport Beach and Orange County.
Who Are Ideal Candidates for Radiesse?
Patients looking for a non-surgical solution for facial volume loss and folds and wrinkles around the nose and/or mouth can be candidates for Radiesse. Radiesse injections can also be a good option for patients seeking hand rejuvenation.
Radiesse can last up to two years, so it can be an ideal filler for patients who do not want to have multiple filler treatments each year. Many other popular fillers, such as those made with hyaluronic acid, require more frequent injection sessions to maintain results.
Some patients may be better candidates for alternative treatments. Due to its thicker consistency, Radiesse is typically not the best option for treating fine lines in delicate areas, such as around the eyes. Radiesse is not recommended for pregnant or breastfeeding women and those with certain medical conditions, so be sure to provide complete health information during your consultation.
What Happens During the Consultation?
Your initial consultation is the perfect time for us to evaluate your cosmetic concerns and learn about your aesthetic goals, so we can identify the best treatment approach for your needs. In order to create a personalized treatment plan that is both effective and safe for you, we'll also need to review your medical history. Certain medications, such as blood-thinners, can complicate Radiesse treatments, so it is important to provide a complete list of your prescriptions during the consultation as well.
Your consultation will include an explanation of the procedure, so you know what to expect during treatment. There will also be a discussion about how to take care of yourself after your injections.
What to Expect After a Radiesse Treatment
Radiesse injections may cause some temporary swelling and bruising, but these side effects should subside in a few days. You can go back to work or school right after finishing treatment. However, you will need to refrain from high intensity exercise and stay out of the sun for 24 hours after a Radiesse injection session.
Radiesse provides immediate effects. Fullness will be restored to areas affected by volume loss, and creases and folds will be less noticeable. Since Radiesse stimulates natural collagen production, you'll also benefit from ongoing improvements in the weeks following your injections.
How Much Does It Cost?
The price of a Radiesse procedure is determined by your treatment needs. The number of treatment sites and the amount of volume to be replaced in each treatment area will impact the overall cost.
Get in Touch
Contact us at your earliest convenience if you are interested in learning more about the advantages of using the dermal filler Radiesse in Newport Beach. We look forward to helping you achieve a more youthful appearance!