Brow Lift

Conveniently located to serve Newport Beach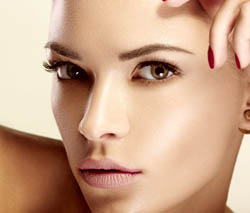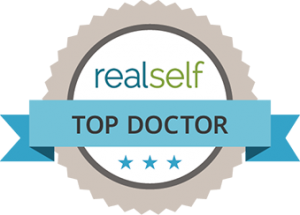 As we age the brow or forehead descends. This lowering of the brow can make you look tired, sad, or even angry. A brow lift or forehead lift will re elevate the eyebrows to a more pleasing and natural position. Today's look involves a more natural correction especially of the lateral hooding or outer sagging of the brow. Over the years, Dr. Lee has developed a special minimally invasive technique to elevate the lateral brow with his Temporal or Lateral Brow Lift which can be performed under local anesthesia. This novel technique allows for minimal recover times and has advantages over traditional brow lifting. A small incision is hidden behind the temple hairline to elevate the outer corners of the brow. The procedure itself will take about 40 minutes. The recovery time is about 7 days. The Brow Lift is often times combined with facelifting or eyelid lifting also known as blepharoplasty. Experience Beauty with a Brow Lift in Newport Beach and Orange County.
Brow Lift Consultation
A consultation with Dr. Lee will be scheduled prior to the brow lift treatment. At this appointment, you should discuss your goals, general health, and medical history. Dr. Lee will evaluate your forehead and upper eyelids.
Dr. Lee will give you his professional opinion on whether you are a good candidate for brow lift surgery during your consultation. He'll also go over the details of the procedure, including any potential complications.
Brow Lift Candidates
Patients who want to treat sagging brows and forehead creases might consider a brow lift. The procedure lifts the brows and reduces the wrinkles and creases on the forehead. Those who are physically healthy, have a positive mindset, and have realistic goals are the best candidates for a forehead lift treatment.
The Brow Lift Procedure
Prior to your brow lift procedure, local anesthesia with sedation will be administered. Dr. Lee will then perform his specialized minimally invasive technique, creating very small incisions and tightening the tissues. This will lift the outer part of the brow. He will then use adhesives, clips, or sutures to close the incisions.
Forehead Lift Results and Recovery
The time it takes to recuperate from a brow lift might range from 1 to 2 weeks. You may most likely experience some discomfort during the first week after the procedure; this can be addressed with the help of pain-control medication as prescribed.
After surgery, you will be advised to avoid intense exercise for at least three weeks. The swelling and bruising will go down, revealing a tighter, younger-looking forehead.
You might expect to see results in a few weeks after your brow lift surgery is completed. The full results will be evident over the next few months.
The effects of a brow lift are not permanent. As you age, your facial skin may start to droop again. Maintaining your youthful appearance requires consistent sun protection and a healthy lifestyle.
Schedule Your Consultation
To find out if a brow lift in Newport Beach is right for you, contact us to schedule an initial consultation with Dr. Lee at FaceologyMD. We can assist you in achieving the results you've been searching for.
View Brow Lift Gallery