eMatrix Sublative RF Laser Tightening

CONVENIENTLY LOCATED TO SERVE NEWPORT BEACH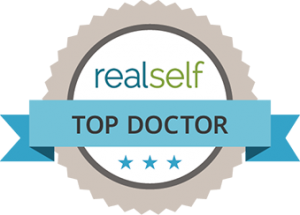 eMatrix Sublative RF Laser Tightening is a revolutionary and affordable skin rejuvenation treatment for anti-aging and rejuvenation of the face and neck. This procedure uses bipolar radio frequency (RF) technology, and with 3-5 customized treatments, Sublative RF Laser Tightening can provide an effective acne scar treatment, anti-wrinkle treatment, and overall rejuvenation and toning of the skin. This technology significantly reduces wrinkles, all types of skin imperfections, and texture irregularities. Patients experience significant improvements in skin brightness and have significant improvements in skin smoothness and wrinkle reduction. Experience Beauty with Sublative RF Laser Tightening in Newport Beach and Orange County.
eMatrix Sublative RF Laser Tightening Candidates
eMatrix Sublative RF Laser Tightening is suitable for patients who want to eliminate wrinkles, sun-damaged skin, fine lines, enlarged pores, stretch marks, uneven skin texture, skin laxity, or scarring with minimal downtime. If you are pregnant or have been on acne treatment with Accutane within the last 6 months, you are ineligible for this treatment.
Individuals who have metal implants, pacemakers, or internal defibrillators in the treatment area should avoid eMatrix Sublative RF Laser Tightening. Patients with autoimmune diseases, diabetes, or recurrent cold sores and patients who have had injectable fillers in the area of concern should not have sublative rejuvenation.
How Does eMatrix Sublative RF Laser Tightening Work?
The FDA-approved eMatrix Sublative RF Laser Tightening treatment gently rejuvenates the skin over the course of 3 to 5 treatments. It tightens loose skin on the surface, improves skin texture, and minimizes the appearance of mild to severe wrinkles, acne scars, and abdominal stretch marks. It also aids in the tightening of pores and the brightening of the skin.
eMatrix Sublative RF Laser Tightening is a new and unique therapy for resurfacing the skin. It has the same effects as more intense laser treatments but doesn't require as much recovery time.
The radio frequency energy is eMatrix Sublative RF Laser Tightening's mechanism of action. During treatment, high heat is generated beneath the skin's surface without damaging the skin, resulting in only minimal downtime.
What to Expect During the Procedure
During eMatrix Sublative RF Laser Tightening therapy, patients will have the treatment region numbed using a topical anesthetic. This treatment does not necessitate the use of strong analgesics. The patient will feel a sharp feeling comparable to that of a rubber band snapped against the skin. Treatments last between 10 and 20 minutes, depending on the area covered.
eMatrix Sublative RF Laser Tightening Results
Patients should anticipate seeing a significant reduction in wrinkles, fine lines, acne, and scarring. Patients will also notice an improvement in texture and skin laxity. The majority of patients see optimal results in three to six months since it takes time for enough new collagen to be produced, but some see effects immediately after treatment.
How Much Does eMatrix Sublative Cost?
The price of eMatrix Sublative varies widely depending on multiple factors, including the number of treatments required to achieve optimal results and the cosmetic or medical concerns you want to address. Contact us today and find out whats best for you
Schedule Your Consultation
Contact our office right away to set up an appointment and learn more about the benefits of eMatrix Sublative RF Laser Tightening in Newport Beach.
Related Blogs

Laser Skin Tightening Newport Beach Treatment
Many people are making the switch from surgery to laser procedures to make their skin look and feel smoother and tighter. Laser skin tightening is… Read More
Related Procedures