Belotero Balance
Conveniently located to serve Newport Beach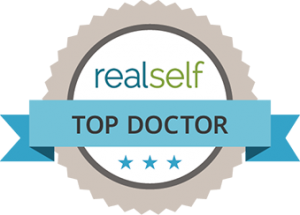 Belotero Balance is an injectable filler that is specifically used to treat moderate to severe etched-in lines and wrinkles such as vertical lip lines.
Belotero Balance is composed of hyaluronic acid which is a naturally occurring component to the skin. As we age we lose this component and others like collagen and elastin and become prone to fine wrinkles.
Belotero Balance is a smooth flexible gel the blends into the natural structure of your skin. Results are immediate and feel natural and you will maintain normal movement.
Am I a Candidate?
Candidates for Belotero Balance injectable filler treatment include men and women who have experienced some degree of facial aging, such as sagging skin, parentheses lines (wrinkles bordering the mouth), the nasolabial folds (lines that run from the corners of the nose down to the mouth), and marionette lines (wrinkles that extend downward diagonally from the corners of the mouth).
Belotero Balance can also be used to treat acne scars and other superficial scars on the face. It is an excellent choice for patients who have had previous facial injections that have resulted in overcorrection or patients with thinning skin that needs filling out.
What Happens During a Consultation?
During your Belotero Balance consultation, we will discuss your goals for your treatment and how we can help you achieve them. We will take time to get to know you as an individual and learn about your lifestyle so that we can provide you with an optimal treatment plan tailored to your needs.
After discussing what you'd like to achieve with your Belotero Balance injections, we will perform an evaluation of your skin. This includes taking photos of your face from different angles, testing for elasticity and firmness, examining the quality of your skin, and conducting a thorough examination of each area that will be treated. We will also go over your medical history.
What to Expect During the Procedure
The Belotero Balance injectable filler treatment is a minimally invasive procedure that is performed in our office. It involves injecting tiny amounts of the filler material into targeted areas of the face. The injections are administered using a very fine needle.
The Belotero Balance treatment usually takes around 15 minutes to complete. During treatment, the patient will be given local anesthesia so that they do not feel any discomfort or pain while the injection is administered.
What to Expect After the Procedure
After receiving Belotero Balance injections, no recovery time is needed, so you can return to daily activities. You can expect to experience some swelling and redness in the area where you received treatment. This is normal and will go away in a few days.
The results can be seen immediately, and they can last up to a year or sometimes longer before requiring another injection.
Schedule Your Consultation
If you want to learn more about the benefits of Belotero Balance in Newport Beach, contact FaceologyMD today to schedule an appointment. Experience Beauty with Belotero Balance in Newport Beach and Orange County.