Eyelid Lift Newport Beach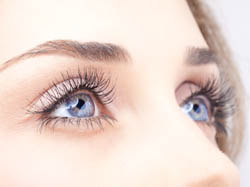 Eyes are our windows to the soul and aging can have a tremendous effect on how one is perceived. An aging eye can make someone appear tired when they are not. An eyelid lift, or blepharoplasty, is a procedure that rejuvenates the eye area and smoothes the surrounding skin.
Blepharoplasties can be performed on either the Upper or Lower eyelid, so it's important to speak with Dr. Lee to determine which is best suited to your needs. The best candidates for eyelid related procedures are male or female patients who are over 35 years of age and experiencing aged eyelids or fat deposits under the eyes. If both eyelids are done together the operation, on average, is about an hour and a half. Experience Beauty with Blepharoplasties in Newport Beach and Orange County.