TCA Peel

Conveniently located to serve Newport Beach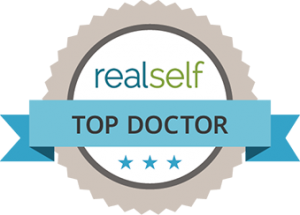 TCA is a non-toxic chemical, which has been used to perform skin peels for over 20 years. When TCA is applied to the skin, it causes the top layers of cells to dry up and peel off over a period of several days to one week. When the old skin is peeled off, it exposes a new layer of undamaged skin, which has a smoother texture and more even color. Experience Beauty with TCA in Newport Beach and Orange County.
Good Candidates for a TCA Peel
If your skin concerns are comparatively mild and you want to improve your skin's overall look without going through a more invasive treatment, a TCA Peel treatment may be ideal.
Patients with a naturally dark skin tone or a history of abnormal scarring may not be good candidates for a TCA Peel. You should not use this treatment if your skin is particularly sensitive due to scar pigmentation, a skin problem, or medication.
The TCA Peel Procedure
It takes about 20–25 minutes to perform a normal TCA Peel treatment, but patients should allow at least 30-45 minutes in our office for the preparation period. To get started, our trained professionals will carefully cleanse the skin.
Next, multiple applications of the TCA Peel solution will be carried out. The patient might feel a mild stinging sensation, which is completely normal and will go away in a few moments.
How Many TCA Peel Treatment Sessions Will I Need?
It is possible that more than one treatment session will be required to get the desired result. It is recommended that TCA Peel treatments be spread out over a few months in order to give your skin enough time to heal and rejuvenate itself in between sessions.
We will come up with a TCA Peel treatment plan for you that takes into account the state of your skin and the goals you want to reach.
What to Expect After a TCA Peel Treatment
The peeling process typically takes around 7 to 10 days after treatment with a TCA Peel. The removal of dead skin cells from the surface of your skin may cause you to experience some flaking, as well as slight redness and irritation.
Each TCA Peel treatment is unique. Because the skin on your face and scalp is different in texture from the skin on your arms, back, chest, and legs, these areas of your body will react differently.
TCA Peels can cause temporary roughness, splotchiness, and/or discoloration in the skin for a few days after treatment. This is normal and should sort itself out in due time. While peeling typically begins around the nose and lips, it can occur anywhere. In most cases, peeling will start on day 3 or 4 after therapy.
TCA Peels smooth and firm skin. They reduce surface blemishes, tiny wrinkles, and acne scars. For best results, repeat the process over months.
TCA Peel Treatment Aftercare
Because your skin will be producing new cells after a TCA Peel, it is important to take extra precautions to keep these new cells safe. If you want to protect your refreshed skin, don't go outside in the sun for at least 3 to 6 months after your treatment. Proper sun block should always be worn.
If the TCA Peel therapy has produced any discomfort, such as burning or inflammation, a cold compress can be applied as needed. For the next 2 to 3 days after treatment, you should refrain from engaging in strenuous physical activities, as this could exacerbate the inflammatory process and result in severe skin irritation.
Schedule Your Consultation
Get in touch with FaceologyMD right away to set up an appointment if you are interested in learning more about the advantages of getting a TCA Peel in Newport Beach.