Botox

CONVENIENTLY LOCATED TO SERVE NEWPORT BEACH
BOTOX® is the only FDA-approved prescription product that temporarily improves the appearance of both moderate to severe frown lines between the brows, and moderate to severe crow's feet.
Wrinkles form for a variety of reasons. Collagen depletion, sun damage and free radicals play a role, and every time you frown or concentrate, the muscles between your brows contract, causing your skin to furrow and fold. When you squint and strain your eyes, the muscles contract causing crow's feet over time. With BOTOX®, facial muscles can be relaxed, easing away age lines.
Your BOTOX® Consultation
A BOTOX® allows patients to communicate their anti-aging goals. During a consultation, you will meet with Dr. Lee, who will ask you about your beauty goals and examine your skin. He will also go over your medical history, including allergies, current medications/supplements, and pre-existing medical conditions.
Dr. Lee will then walk you through the details of a BOTOX® treatment session, ensuring that you are well-informed. Preparation steps will be discussed, as will aftercare. Questions are highly encouraged.
The BOTOX® Session
Dr. Lee will inject BOTOX® into the muscles that cause frown lines and crow's feet lines, temporarily reducing the movement of those muscles, which results in a reduction in the appearance of those lines. A topical or local anesthetic may be administered to ensure patient comfort.
BEFORE
AFTER
*Individual results may vary
BEFORE
AFTER
*Individual results may vary
BEFORE
AFTER
*Individual results may vary
View Botox Gallery
BOTOX® Aftercare
Right after your BOTOX® treatment session, you'll be able to go back to your everyday schedule—no downtime or recovery time needed! There may be minor redness, bruising, or swelling in the injection area for a short time. It will be helpful to avoid alcohol, heavy exercise, and prolonged sun exposure after the session.
Once the results of BOTOX® begin to fade (typically in three to four months after the treatment date), patients can return for maintenance treatments. These allow patients to preserve the injectable's impressive anti-aging results.
How Much Does BOTOX® Cost?
The price of BOTOX® varies from patient to patient depending on the specifics of their case. BOTOX® treatment cost is impacted by the number of units required to achieve the patient's beauty goals.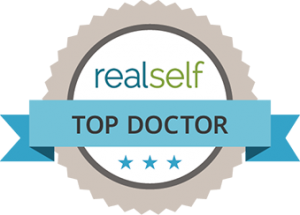 Contact Us Today
To schedule your informative consultation regarding BOTOX® in Newport Beach, contact FACEOLOGYMD® today. Experience Beauty with BOTOX® in Newport Beach and Orange County.