Perfect Derma Peel Newport Beach
Conveniently located to serve Newport Beach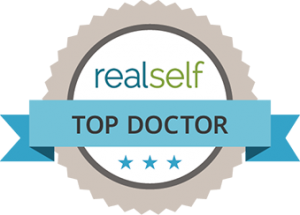 The Perfect Derma Peel in Newport Beach is a medium-depth chemical peel that can be used alone or in combination with other cosmetic treatments. Patients who wish to enhance the tone and texture of their skin for a smoother and more radiant complexion should consider this advanced peel treatment. It can be used for the chest, face, hands, and neck.
The Perfect Derma Peel is safe and effective for all skin types and is virtually painless. It includes Glutathione, which neutralizes the harmful effects of free radicals,slows down the aging process and helps prevent wrinkles and Kojic Acid which has proven to increase collagen and elastin production. Experience Beauty with Perfect Derma Peel in Newport Beach and Orange County.
The Perfect Derma Peel:
Improves the overall clarity, tone and texture of the skin
Reduces and/or eliminates hyper-pigmentation, sun damage and melasma
Improves acne and reduces acne scars
Stimulates the production of collagen, resulting in firmer, more youthful skin
Reduces the appearance of pore size
Is the Perfect Derma Peel Suitable for Me?
Dr. Lee will evaluate your medical history, assess your skin health, and discuss your treatment expectations to decide if you're a candidate for the Perfect Derma Peel. To be a candidate for a Perfect Derma Peel treatment, your skin should be free of infections and you should be in good overall health.
Courtesy of the Perfect Derma Peel
*Individual results may vary
What to Expect During a Perfect Derma Peel Treatment
The Perfect Derma Peel is a rapid and painless process that involves the application of a chemical to specific regions of the skin. It then penetrates through the outer layers of skin. You'll be told to leave the peel on for six hours afterwards. In terms of comfort, clients feel a tingling sensation and then temporary numbness.
After a short recovery process with social downtime, the dead skin should start to peel away in three to five days, leaving your skin healthier, smoother, and brighter.
Expected Results
After receiving the Perfect Derma Peel, most patients are extremely pleased with their results, with many returning for additional peels to maintain results. The skin should appear more vibrant and youthful with a more even texture. For most patients, two to four sessions spaced at least four weeks apart are recommended to receive the best outcome.
How Much Does the Perfect Derma Peel Cost?
The price of each Perfect Derma Peel treatment is determined by whether or not a booster is required. Dr. Lee will give you an estimate of how much you can expect to pay after discussing your aesthetic goals and assessing your area of concern. He will also tell you how many treatment sessions are required for your needs.
Set Up Your Consultation
If you're interested in getting the Perfect Derma Peel in Newport Beach, contact FaceologyMD today to book your consultation with Dr. Raymond Lee.