Neck Lift Newport Beach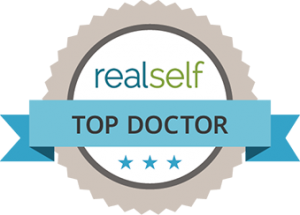 For many patients, both female and male, the neck is the primary area of concern when it comes to aging. A sagging neck can often make someone who otherwise appears their age look older than they are. Additionally, weight loss or just being a thin individual will lead to a looser neck. The visible signs of an aging neck is difficult to hide and correct with make up. Often, turtle necks, high collars shirts and scarves are worn to hide a hanging neck but this may not be convenient in warm weather and especially here in Southern California. For women, favorite necklaces are unfortunately avoided to draw unwanted attention to the neck. Fortunately there is a relatively simple solution with neck lifting to restore your youthful self.
WHAT IS A NECK LIFT?
A neck lift is a surgical procedure to improve the appearance of the neck. It addresses excess fat, loose muscle bands, and excess skin. By addressing these multiple issues, the neck will look more contoured, tighter and smoother. Specifically, the excess fat under the chin is liposuctioned to get rid of the double chin. Next, the platysmal muscle bands are tightened with sutures to get rid of the turkey neck. Finally, the excess skin is lifted and removed to lift the sagging neck.
WHO IS A CANDIDATE FOR A NECK LIFT?
An aging neck is inevitable. Typically one will start to see the neck bands and or a double chin. Then, the loose skin develops and the skin starts to hang down. At this point one is a candidate for a neck lift. When its severe the loose skin hangs from the chin to the collarbone and there is loss of definition. It is important to be in relatively good health and have realistic expectations.
WHAT DO THE INCISIONS LOOK LIKE?
There are 3 incisions: 1 under the chin and 1 behind each side of the ear and into the hairline. The chin incision is a small horizontal one that hides under the chin (submental) crease. The ear incision starts from the earlobe then moves up behind the ear crease then towards the hairline and down and along and into the posterior hairline.
HOW DOES A NECK LIFT DIFFER FROM A LOWER FACELIFT?
A Neck lift treats primarily the neck. A Lower Facelift treats primarily the jowls and loose jawline and secondarily the neck. The Lower Facelift will have additional incisions that travel up in front of the ear and side burn. A Neck Lift is actually more often combined with a Lower Facelift for optimal results in both the lower face and neck. Futhermore, a Neck Lift combined with a Lower Facelift will allow for greater results in the neck than a Neck Lift alone.
HOW LONG DOES THE NECK LIFT PROCEDURE TAKE?
A Neck lift will take about 1 hour to perform. This may vary depending on how much aging there is and the size of the patient. Also a male patient will take a bit longer than a female patient to perform.
HOW LONG IS THE RECOVERY?
The acute recovery is typically a 7-9 days. You are not completely healed but by about a week, enough of the swelling and potential bruising is down where you can be out without anyone noticing. You are seen 1 day after your surgery to remove your dressing and then 1 week later to remove your sutures and then 1 month later. You can return to exercise 2 weeks after your Neck lift.
WHAT TYPE OF ANESTHESIA IS USED FOR A NECK LIFT?
You have a couple options for anesthesia. Dr. Lee at FACEOLOGYMD® is well known to perform neck lifts and other facial procedures under local anesthesia and oral sedation. You take a relaxation pill and the neck is numbed with a local anesthetic called lidocaine. Patients are very relaxed and sleepy. In fact most patients will drift to sleep during this procedure. Dr. Lee has performed thousands of neck lifts in this manner. The other anesthesia option is IV (intravenous) anesthesia. Here, we have an anesthesiologist help you drift off to sleep with the help of iv medication. Rest assured, all procedures under any type of anesthesia are performed in an accredited surgical center.
If the appearance of your neck is of concern, call for a consultation and we will give our expert opinion on what treatments would be best for you. Other options may be non-invasive such as Botox or Kybella. We will review your non-surgical and surgical options so that you achieve your best results. Experience Beauty with a Neck Lift in Newport Beach and Orange County.