Restylane
CONVENIENTLY LOCATED TO SERVE NEWPORT BEACH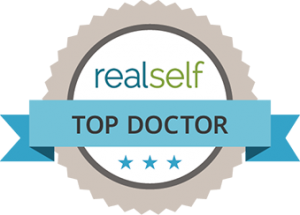 Like other areas of the face, the lips and surrounding skin get thinner and show signs of age. Restylane and Restylane Silk can be used to correct moderate wrinkles, and folds, enhance your lips and treat lip lines. Restylane is a clear gel formation of hyaluronic acid similar to your body's own to restore volume and fullness to the skin. Results are immediate and natural. Experience Beauty with Restylane in Newport Beach and Orange County.
How Does Restylane Work?
Wrinkles, creases, and lost facial volume can be corrected with Restylane injections. Restylane can be injected under the skin to plump up the skin by attracting and holding water.
The hyaluronic acid in Restylane is crystal clear and slightly cross-linked, so it acts similarly to the hyaluronic acid that your body produces naturally. In order to prevent the spread of disease, Restylane products are made with absolutely no animal protein.
It usually takes less than 30 minutes to inject Restylane. The length of the procedure depends on the practitioner's skill and the individual's condition. A local anesthetic cream will be used to dull any pain you might feel.
Is Restylane Right for Me?
Restylane fillers are best for patients who have developed creases and facial volume loss as a result of the natural aging process. While the FDA has granted this filler its stamp of approval, its use is restricted to those who are at least 21 years old.
Restylane injections are helpful for those who want to appear younger by smoothing out wrinkles. Individuals who want to achieve a more radiant and smoother appearance in their facial features while still maintaining a positive outlook are ideal candidates.
Patients who want fuller lips and rejuvenated hands are also recommended Restylane fillers as a treatment option.
Does Getting Restylane Injections Cause Any Downtime?
No downtime or recovery time is needed after a Restylane treatment. Restylane may cause minor temporary bleeding, bruising, redness, swelling, rash, soreness, lump formation, or itching at the injection site. After 7 to 14 days, most patients report that their side effects have diminished.
When Will I See Results After Receiving Restylane Injections?
Instant results can be achieved with Restylane fillers. However, skincare experts recommend that patients give the product two weeks to properly settle and for any unpleasant effects to disappear before evaluating whether or not the treatment achieved the desired results.
How Long Do the Effects of Restylane Injections Last?
The effects of last for six months to a year. Once Restylane fillers are injected, the body will progressively absorb them. Individual patients have different absorption rates.
Restylane dissolves more quickly at injection sites that are frequently in motion, such as the mouth and hands, than at stationary injection sites.
How Much Does Restylane Cost?
The cost of your Restylane treatment will vary depending on the number of sites being treated. The number of syringes used during the procedure can also affect the overall price.
Find Out More
Contact FaceologyMD right away to set up a personal consultation regarding Restylane in Newport Beach and its many advantages. All of our patients can count on the same high standard of care from our skilled professionals.