Mini-lift Newport Beach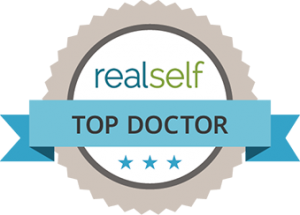 A Mini Lift is a common plastic surgery procedure that is generally performed on those who are not quite ready for a full facelift. The goal of the operation is to tighten and tone loose skin from the lower facial region. The Mini Lift will rejuvenate the patient's skin and smooth out wrinkles or other sections of the skin that have been affected by the aging process.
This procedure is not just for females, as more and more men are seeking a more refreshed look. Most often the Mini Lift is chosen to restore youth to the patient's face around the mouth and along the jawline. It is effective in treating early jowling. This procedure typically takes about an hour and is commonly done under local anesthesia. Once completed, the skin will be left looking younger and rejuvenated, and have you feeling so as well.
Recovery varies depending on the patient, but most recover and are back to work within a week. With only the need for local anesthesia, downtime and risk are greatly minimized. Swelling and minor bruising is to be expected, but this is a short
term side effect and will subside shortly. Experience Beauty with a Mini-Lift in Newport Beach and Orange County.