Laser Hair Removal Newport Beach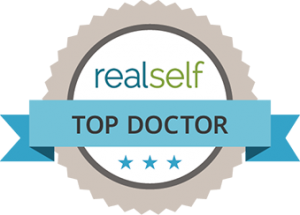 Laser hair removal is a convenient, noninvasive method for permanently reducing or removing unwanted facial or body hair. It leaves the skin looking smoother and silkier than waxing, electrolysis or razors and is a gentle technique that can treat larger areas effectively with minimal discomfort and with no downtime. Today, laser hair removal is one of the most common aesthetic procedures performed in the United States.
Laser hair removal utilizes beams of highly concentrated light designed to selectively penetrate into the hair follicles, to be absorbed by the pigment in the hair follicles and then to destroy the hair within that hair follicle. The procedure was originally developed to be performed on dark hairs on light skin, however, newer technologies have made the procedure safer for patients with darker skin and those of color. Experience Beauty with Laser Hair Removal in Newport Beach and Orange County.
Areas that can benefit from laser hair removal include:
Areola
Beard
Bikini Line
Brazilian Bikini (Back and Front)
Brazilian Bikini Partial (Front)
Buttocks
Cheeks
Chin
Chest
Ears
Feet (Top)
Full Arm
Full Back
Full Face
Full Legs
Happy Trail
Half Arm
Hands
Lip
Lower Back
Lower Legs
Neck
Shoulders
Sideburn
Stomach
Toes
Underarms
Upper Back
Upper Legs