BUCCAL FAT REDUCTION Newport Beach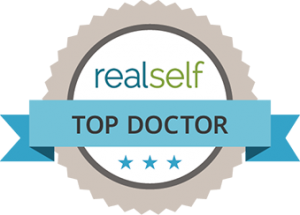 Buccal fat reduction, also known as lower cheek reduction surgery, is a facial plastic-surgery procedure designed to create a slimming lower face or chiseled look. It reduces a soft and round lower-face appearance. Excess buccal fat is usually a hereditary condition that will not respond to weight loss.
Buccal fat removal is often done with a facelift or chin implant to further enhance facial contours. The location of buccal fat deep within the face prevents its removal with liposuction.
The incision requires no post-operative care. The sutures that are used dissolve on their own, eliminating the need for their removal during a follow-up appointment.
Once the swelling has completely disappeared, patients will be able to see their final results. Buccal fat reduction can give you the sculpted appearance you are looking for.
Experience Beauty with Buccal Fat Reduction in Newport Beach and Orange County.
Before & After Photos
*Individual results may vary
View Buccal Fat Reduction Gallery
Your Consultation
During your lower cheek reduction consultation, Dr. Lee will examine the contours of your face to determine your facial structure. Patients without sufficient excess facial fat will not benefit from this procedure. He will also gauge your overall health condition to ensure that you are not put at risk as a result of surgery.
The two of you will discuss the details of the buccal fat reduction procedure, including the preparation and the recovery process. You will be able to share any questions or concerns at this time. He will also go over your complete medical history, including any past procedures or allergies. If Dr. Lee decides that the surgery is right for you, he will create a surgical plan.
In the time leading up to your buccal fat reduction, you will need to avoid non-steroidal anti-inflammatory drugs (NSAIDs) and herbal supplements, as these can potentially lead to bleeding-related complications.

You will also need to stop smoking for a time before and after the surgery. Smoking degrades the health of the skin tissues, resulting in a prolonged healing period.
"
After doing much research, I went to Dr. Lee for removal of my buccal fat pads and liposuction of my neck/jawline. I had a wonderful and easy experience from beginning to end! Dr. Lee was very knowledgeable and informative during my consultation with him. He explained the entire process and took the extra time to make sure he answered all of my questions. Plus, the staff at Faceology is SO warm and inviting, they make you feel like family! My recovery was simple – I had my procedure done on a Friday and was back to work 3 days later that coming Monday. When I saw my family 1 week later, my mom asked me if I had lost 10 pounds! I feel like my facial features were both 'slimmed' and enhanced in all the right areas!
Read More Testimonials
What Is Buccal Fat Reduction Like?
Buccal fat pad removal is performed through a small incision inside the mouth. This is typically performed under local anesthesia with oral medications to reduce anxiety and pain.
The buccal fat is about the size of a deflated golf ball or ping-pong ball. Once it has been removed, the incision is closed with the help of dissolvable sutures. The surgery takes less than 30 minutes to perform.
The Recovery Period
It takes several days to recover after buccal fat pad removal. During this time, swelling in the region will gradually ameliorate. Be careful to avoid trauma to the region, as this can negatively affect results and can cause complications.