Otoplasty
Conveniently located to serve Newport Beach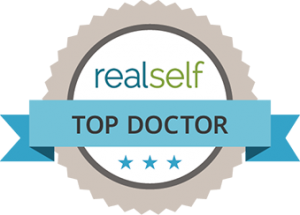 Otoplasty, or ear surgery, is a minimally invasive procedure that can easily and effectively repositions the ears, which restores a more balanced and natural look to the head and face. This procedure corrects over-prominent ears, restores balance between unevenly positioned ears and helps create a more symmetrical appearance.
Who Is a Good Candidate for Otoplasty?
The best candidates for otoplasty are patients who are 5 years old and above. Individuals who want to correct their protruding ears or are bothered by the abnormal size of their ears are good candidates for otoplasty. Patients who want to correct their altered ear shape due to trauma or a birth defect may also undergo otoplasty.
Ideal candidates for otoplasty are patients who are generally healthy, are nonsmokers, and do not have healing problems.
*Individual results may vary
*Individual results may vary
View Otoplasty Gallery
What Happens During the Otoplasty Consultation?
During the otoplasty consultation, you should be ready to discuss the medications you are currently taking, previous surgeries, and any present or past medical conditions. Dr. Lee will assess the size, shape, and placement of your ears. The consultation will include a discussion of your expected outcome and the steps involved in the surgery.
The Procedure
Otoplasty is normally an outpatient procedure. It is usually completed after 2 to 3 hours, depending on the complexity of the procedure. Dr. Lee will administer local anesthesia with a sedative during the procedure. There are cases where general anesthesia is required, especially when the procedure is being performed on a younger child.
Ear surgery typically only requires a small incision behind the ear, through which Dr. Lee will be able to reposition the cartilage of the ear, producing a more natural angle. This procedure is typically performed on young adults and children no younger than age 4, as at this stage the patient's tissues are still soft and malleable.
The Recovery Process
Following otoplasty, Dr. Lee will apply a dressing over your ears. You will be advised to keep the dressing clean and dry. Unnecessary touching of your ears is discouraged.
It is best to maintain a sleeping position where you are not resting on your ears. Propping up your head with pillows is recommended. Button-up clothing will be recommended to avoid harming the healing ear.
The Cost of Otoplasty
The cost of otoplasty surgery is impacted by several factors, such as anesthesia, surgeon's fee, prescription medications, and facility charges. Since it is considered a cosmetic procedure, the price of otoplasty cannot be covered by health insurance.
Contact Us to Learn More
Book your initial consultation to learn more about otoplasty in Newport Beach. Dr. Raymond Lee will explain the process in great detail, address any questions or concerns you may have, and recommend the best treatment plan for your ears. Experience Beauty with Otoplasty in Newport Beach and Orange County.