Laser Resurfacing Newport Beach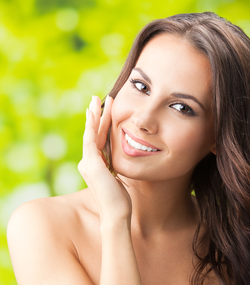 Laser resurfacing is a form of cosmetic surgery that utilizes concentrated beams of light to target affected areas of the skin. Fractional laser skin treatments allow you to target and treat various surface skin conditions with the help of laser energy beams that have a deep penetrating power.
You can treat wrinkles, fine lines, age spots, pores, and scars with a fractional laser skin treatment. Reclaim your skin's youthful texture and tone. Age, exposure to the Sun's rays, or acne can cause the texture of the skin to appear uneven. Hormonal changes, a stressful lifestyle or even injuries and scars can leave behind superficial imprints on the face. If you feel uncomfortable or are losing your self-confidence due to the texture of your facial skin, then laser resurfacing is the perfect fix.
What is Fractional Laser Resurfacing?
Unlike the old traditional laser, fractional laser skin resurfacing delivers a series of microscopic, closely spaced beams of light where treatment is needed. This technology keeps downtime to a minimum by treating fractions of the skin's surface leaving healthy tissue to assist in the rapid healing phase.
The laser stimulates new collagen growth so you will continue to see improvement in your skin's texture for up to nine months. This treatment will treat fine line and wrinkles, tightens facial skin, lessen scars, and rejuvenates sun-damaged skin. The full face can be treated, or targeted areas like around the mouth.
There are two kinds of laser resurfacing:
Ablative Fractional Laser Resurfacing: Treats superficial skin conditions such as acne and warts, softens wrinkles and leaves behind smoother and rejuvenated skin. The fractional laser allows for targeted penetration where the skin is exfoliated layer by layer. The surface layer of the skin, called the epidermis, is removed. As the skin heals, the new skin is softer and younger looking.
Non-ablative Fractional Laser Resurfacing: Targets the dermis, which includes the deeper layers of the skin under the epidermis. This promotes the production of collagen without affecting the epidermis.
The Laser Resurfacing Procedure
Fractional laser resurfacing is an outpatient procedure that can take anywhere between thirty minutes to two hours. The length of the procedure depends on the condition of your skin and the surface area that needs to be healed.
During the procedure, the medical professional will first clean and disinfect the surface layer of your skin. The cleaning process removes excess oil, dirt or bacteria from the epidermis. This is done to prevent any infections post-procedure. You'll be administered with a local or general anesthesia. The fractional laser will then slowly be moved around the affected areas.
You can leave the doctor's office right after the procedure. Healing time is about 6-7 days. Experience Beauty with Laser Resurfacing in Newport Beach and Orange County.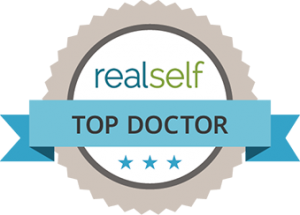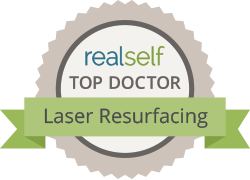 Please Download our Treatment protocol to prepare for your visit
FRACTIONATED CO2 POST TREATMENT PROTOCOL
View Laser Resurfacing Gallery